Alba & Teknoservice srl designs and produces equipment for bakery and pastry industry as croissant machines, make-up tables, dough billets preparing systems, laminating lines, ciabatta bread lines, multisize bread lines, pita, num bread, lavash lines, cracker lines, special lines and custom design machines.  
The high quality of this equipment is due to the great passion developed in over 30 years of experience. The founders of the company began in 1982 their experience at a renowned company in the industry and in 1992 open Teknoservice Snc, which begin dealing with servicing, repairs and interventions on their own or on behalf of major manufacturers.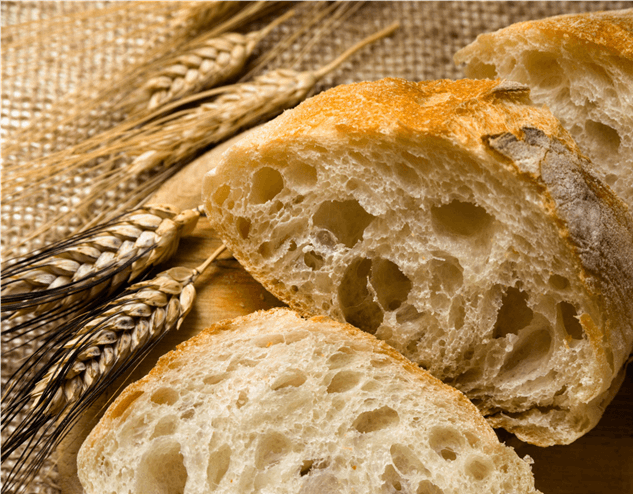 The founders' experience gained as CIM and Teckno-matik technicians, a long-time leader companies in the field of machinery for pastry and bakery, leads them to develop projects increasingly complex and technologically advanced, and thanks to continued collaboration with their customers, they realize the first automatic groups for croissants, make-up tables, ciabatta, bread lines and crackers lines and a variety of customized automation.  
This ongoing attention to the needs of the customer and assistance in the development of its automation brings Teknoservice to grow more and more, until making the decision in 2005 to transform the company, originally founded as service / intervention, in a leading company in the market of machinery for pastry and bakery: so ALBA & Teknoservice Srl is founded.
Experience, passion, innovation and satisfaction are the cornerstones on which the philosophy of ALBA & Teknoservice is focused on.
Experience over decades of work in the bakery equipment, from simply technical assistance to the realization of industrial plants. Passion in the development of each product while keeping its essence and improving its quality.
Innovation in the ongoing search for the best, as well as in the study of how to solve the problems of each client with a custom design solution.
Satisfaction: the purpose is customer satisfaction in seeing his product taking shape, his problem solved, new ideas coming to life. All these factors have led ALBA & Teknoservice to produce extremely performing and customizable Pizza Lines, which are enjoying great success worldwide.  
From a simple cutting table to a complete line, ALBA can compose and draw with you the most suitable machine, from lamination or from balls, with or without the topping.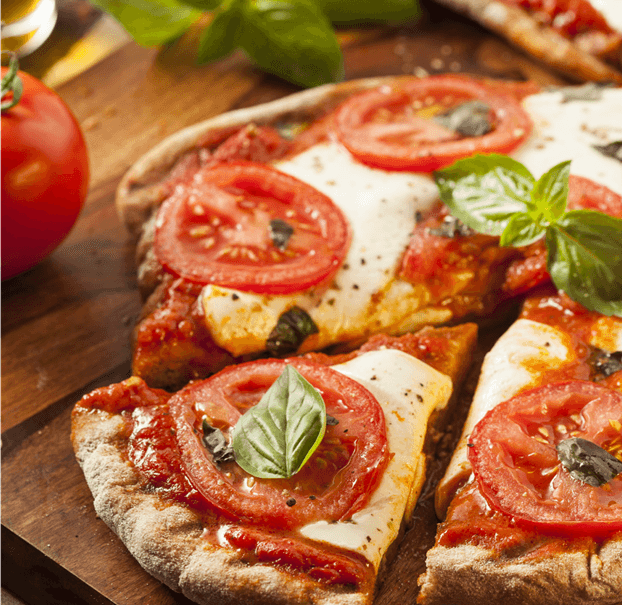 ALBA PIZZA LINES: Choose the best Laminating Lines employ satellites and gauging units which gently reduce the pastry sheet to the final thickness, then cut it into the desired shapes, remove scraps for reuse and collect the product by hand or feed panning systems, proofers, freezers.  
Cold-pressing Lines provide synchronized devices that ensure accuracy and consistency in the processing, as well as really innovative systems of pressing the balls, always with the possibility of collecting by hand or automation of the next process.
A new range of pizza lines for products in a high rise, as gluten-free, Kamut, spelt and similar crackers and bread. The increasing demands from our customers and the market have led us to develop specialized lines to produce this brand of products which are having a greater and greater success worldwide.
Very simple products in terms of ingredients and appearance, but with a rich taste and great quality, dedicated to the increasingly large number of gluten intolerant and those who want to enjoy healthy nourishment.
BREAD LINE: Line to produce different types of bread Multi-bread is the solution to produce different types of high-quality bread. This machine can become a component for an industrial plant; in fact, it reaches a production of 1.000 kg/h of dough.  
As a Dough Former, it allows you to work all types of bread dough As a Chunker it allows cutting different programmable sizes without lateral trimming.
As a Weigher it allows great precision for all types of bread: it weighs and cuts what is impossible to do by hand, maintaining the delicacy of manual work. The reduction to 0 of the lateral waste and the weighing option allow to make productions until yesterday unthinkable, achieving performance close to 100% with leavened and highly hydrated dough up to 80%..