Established in 2003, operating in pneumatics, hydraulics and industrial automation
H .T.P. s.r.l. is a young and dynamic company, established in 2003, operating in pneumatics, hydraulics and industrial automation.
H.T.P. s.r.l. produces a wide range of EN175301-803 connectors (former DIN 43650 connectors) for solenoid valve, as well as M8, M12, M23, 7/8" circular connectors, passive distribution boxes and lately also LED industrial lights.
Thanks to its unique flexibility H.T.P. s.r.l. is able to follow constantly the evolution of the market by developing new key products such as energy-saving connectors, structured cabling solutions and splitters allowing the end customer to save time in terms of wiring and to produce the machines more quickly thus being more competitive than its competitors.
H.T.P. s.r.l. builds custom connectors (even personalized with customer's logo) through innovative, unique, effective and cost-saving technical solutions.
Quality, reliability and flexibility make H.T.P. s.r.l. a partner you can trust and rely on.
H.T.P. s.r.l. has been for many years the leader in the following markets:
• Pneumatics, being H.T.P. s.r.l. among the leading suppliers of companies such as Metal Work, SMC, Camozzi, Parker, BOSCH and Pneumax.
• Hydraulics, having H.T.P. s.r.l., among others, customers such as Duplomatic and Hydac.
• Producers of pressure switches, being H.T.P. s.r.l. supplier of companies such as Euroswitch, Trafag, Huba Control, Elettrotec, Ae.Cas, Suco and Fox.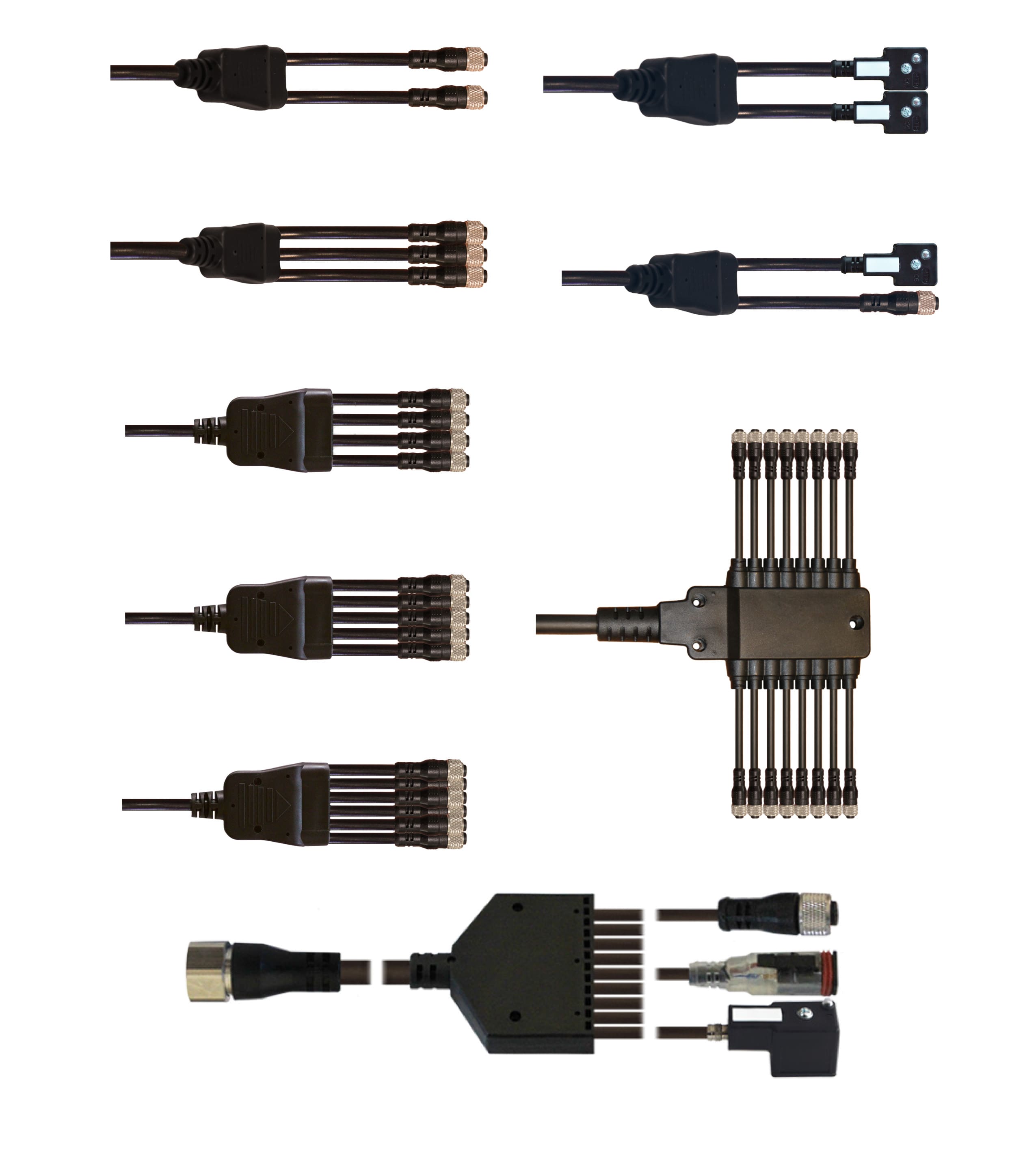 Over the years H.T.P. s.r.l. has sold its products in more than 60 countries worldwide in all continents and to first class customers. The main commercial advantages that H.T.P. s.r.l. can offer are the following:
• excellent service and high quality of all products.
• competitive prices in the international market in relation to the entire range of products.
Those who turn to H.T.P. s.r.l. instead of buying cable and products to be assembled receive connectors already assembled with cables, lengths and sizes meeting the required specifications. Today H.T.P. s.r.l. is the protagonist in the market with head office in Brembate di Sopra (BG), Italy, where it has more than eight million pieces in stock.
H.T.P. s.r.l. also has branch offices both in Rockaway, New Jersey, USA, and in Taipei, Taiwan, and Moscow Russia all with related sales offices and warehouses. H.T.P.'s own production is located in China.
The organization of the production, certified in accordance with ISO 9001, is done according to criteria that enable the achievement of a standard of quality of the highest level.
To have a better idea of our range of products, please visit our website at www.webhtp.eu