The first bakery-pastry convection oven Helpan Forni was produced in 2006 as the result of the extensive collaboration of a group of creative and entrepreneurial industrial designers, salespersons and technicians that set themselves to offer their clients reliable, high-quality ovens at the right price. And it is still in use.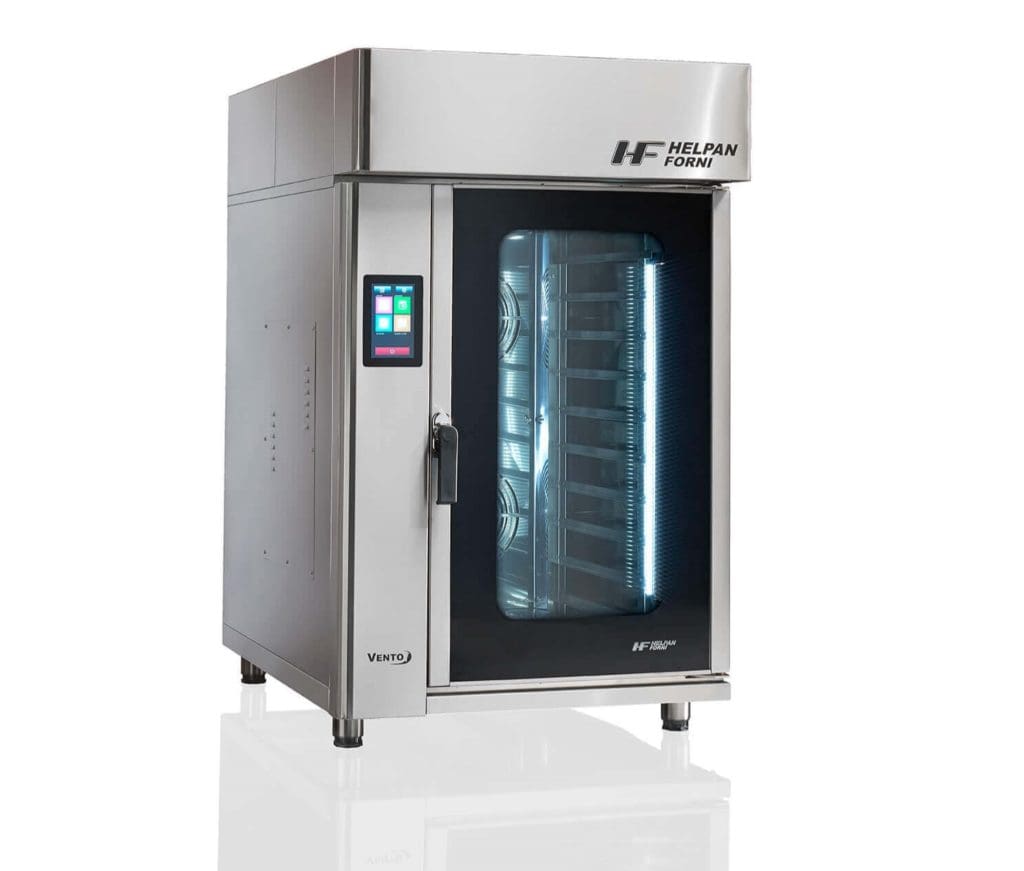 Technology and market demands changed over the years but 17 years later, we are still here providing excellent quality, easy to use and innovative ovens thanks to our flexibility and constant process and product development and improvement.
Our clients cater to professionals in love with their craft in the catering or bakery and pastry business and they appreciate our wide range of highly reliable convection ovens with a multitude of accessories and 6 types of control panel.
Our ovens have been designed respecting the highest European stands of quality and safety allowing you to regulate the cooking temperature, time and steam, program oven start or command it over the cloud.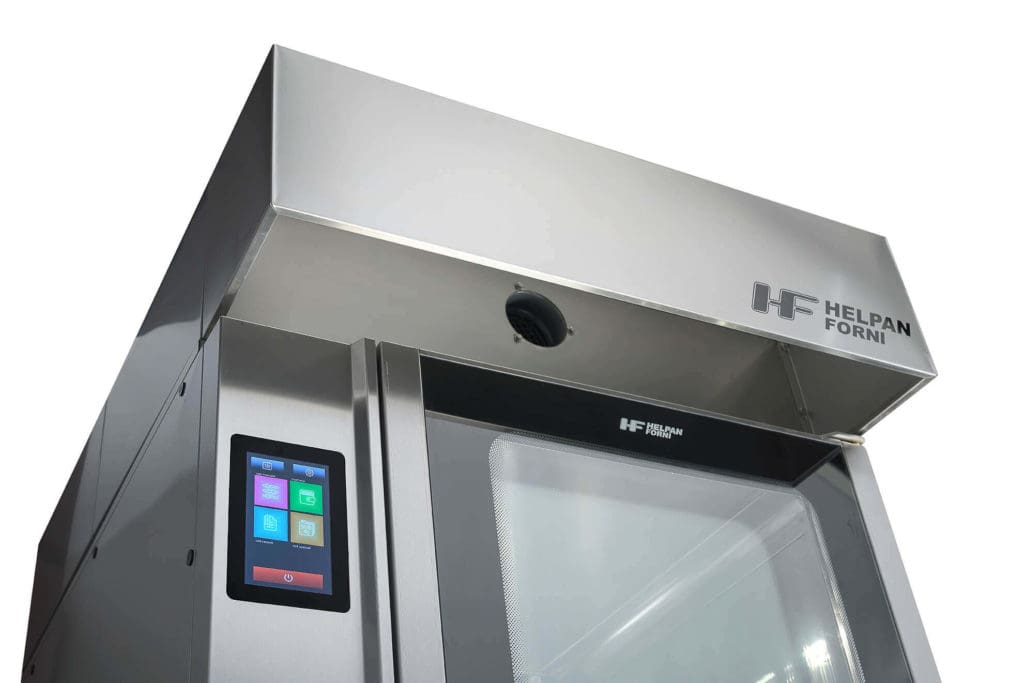 Because being precise is important to have a well baked, nice to look at product, the temperature inside the cooking chamber is displayed at all times even with the electromechanical controls.
The ovens are made entirely of stainless steel and have modern electric structure.
Here are some of our solutions:
Helpan Forni offers bakers and confectioners an extremely reliable and valuable expert partner:
VENTO ®, the powerful, flexible and cost appropriate convection oven suited for any type of pastry, fresh, prebaked or frozen bread as well as related products. It is available with electromechanical, electronic and touch screen commands, with 3 internal washing programs and with 1 or 2 cooking speeds. The choice is yours: 4 trays, 6 trays, 10 trays or 16 roll-in trays, 40×60 or 40×80 format.
The Helpan Forni Gastro combi steamers can satisfy the most demanding chefs thanks to its design, quality of workmanship, versatility and innovative functionality that simplify the use. We offer the direct injection steam and the boiler equipped ovens in the 6, 10 and 20 tray GN 1/1 format with touch screen controls, recipes, multi-level cooking and selfcleaning. The ovens can be used to cook, fry, grill stew, steam and much more. Our standard version has 2 cooking speeds but the inverter version is available for the chefs that need more flexibility and choice.
Powersnack® was created to meet the need of small businesses to have an efficient, robust and constant partner in order to grow.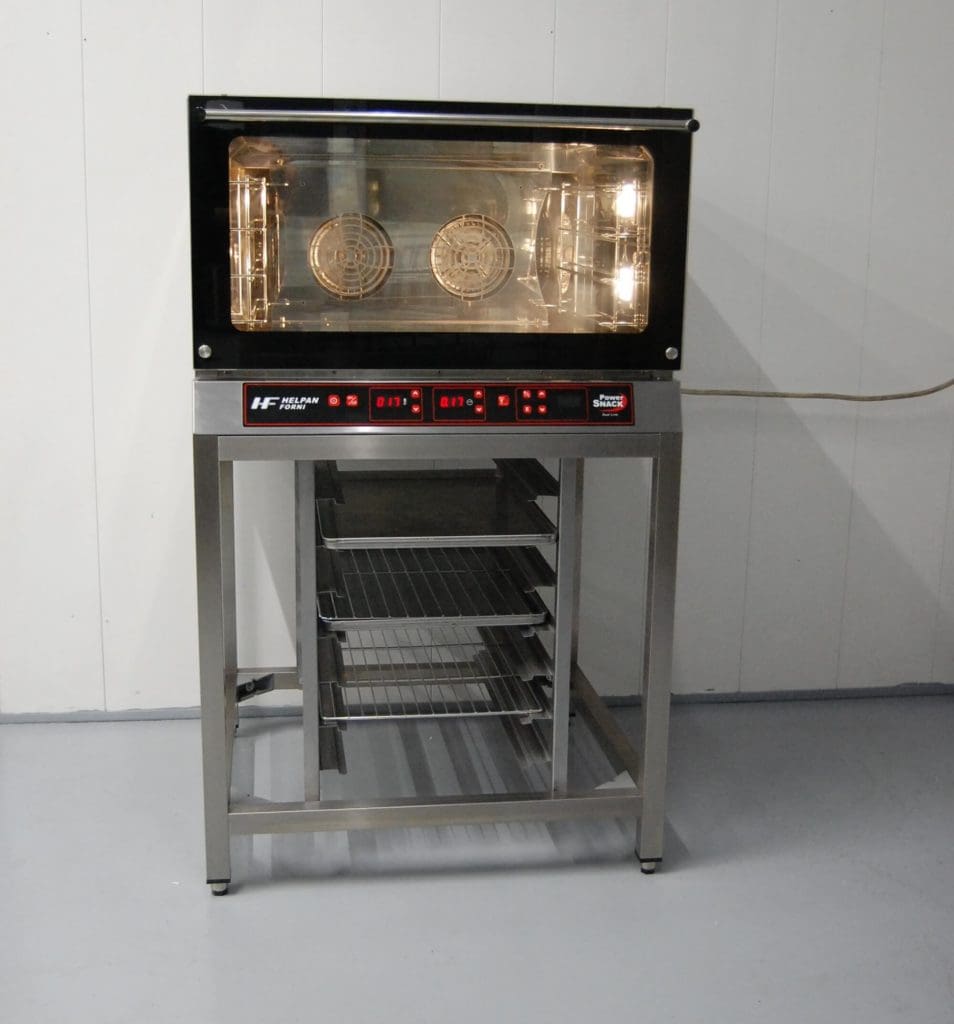 Despite being considered small and with limited capacity, Powersnack ovens maintain the quality of large ovens: quality components, safe, intuitive and consistent even and replicable baking. Thanks to the elegant design with simple lines, Powersnack ovens adapt to any type of interior and use standard pastry and gastronomy trays offering flexibility in use. It is available with 2, 3 or 4 trays 60×40 and GN 1/1.
Do not hesitate to check out website for more solutions: