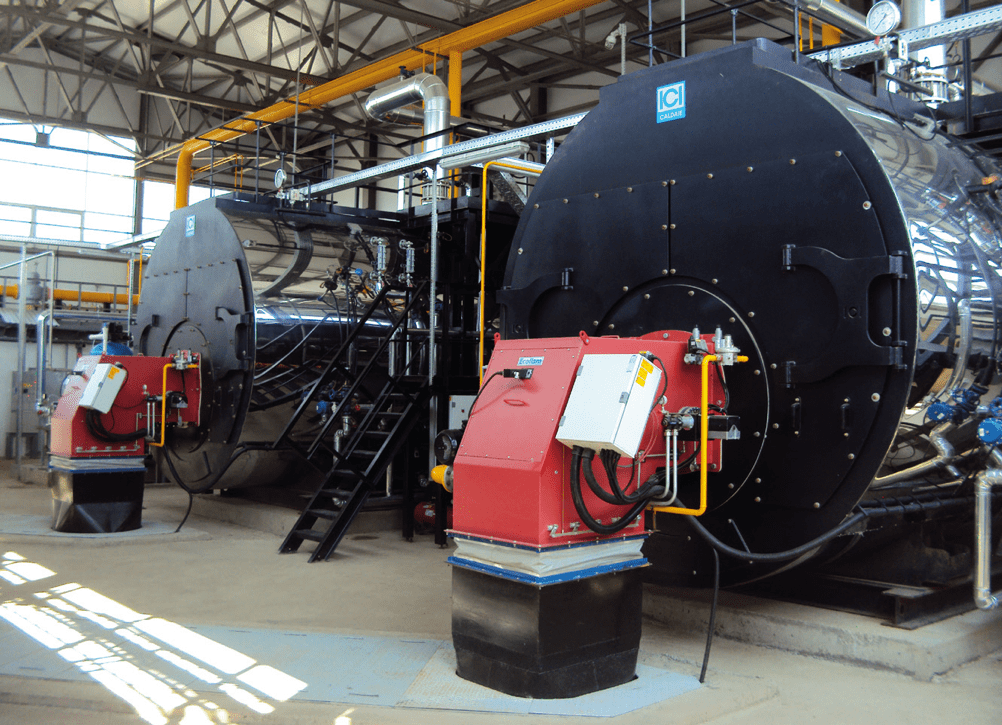 ICI CALDAIE is a company with 60 years of history and experience in energy management and heat production, a reference point among companies operating in the sector of steam generator for industrial processes and heating.
Our company stands out for its spirit of innovation, which lead us to invest through research and development in projects aimed to create new energy systems with low environmental impact, exploring new technologies and typologies of renewable energy sources. Among these, we are investing huge resources in the production of electricity and heat from hydrogen for the housing construction market.
Our headquarters and representation offices in Russia, Belarus, Kazakhstan, Romania, Poland, UK, USA, China and Singapore and our longstanding official dealers in many other countries of the world enable us to be close to the customers who choose our solutions and to accompany them with competence through the study, dimensioning or renewal of their plant.
Our generators are appreciated in the world because they have demonstrated:
– Performances superior to 100% also for steam generators, thanks to the exploitation of technologies of condensation of gases, deriving from our knowhow in the commercial sector, with a
yearly reduction of fuel consumption up to 22%;
– Reduction of yearly electricity consumption up to 90% thanks to the internal design of integrated systems and to the competence in our proposals of revamping and optimisation of existing
plans;
– Nox emissions < 18 mg/Nm due to several R&D projects and to the cooperation with international partners;
– The possibility to work automatically and safely with no need of supervision;
– User friendly use and control;
– The option of remote monitoring in order to optimize the service operation with no need of on-location technical interventions.
We have developed specific products for dedicated applications in the food industry, integrated systems able to satisfy even the largest demand for steam, with solutions complete and tailored to this
sector.
CASE STUDY
A company in North Italy.
Use of direct saturated steam and for production of process hot water.
Delivered technology:
nr. 2 steam generators each 8000 kg/h, furnished with:
– economizer first stage for the preheating of feed water;
– condensing economizer second stage for the preheating of waters for bathings;
– modulation system of supply with double effect in order to reduce the electricity consumption of supply pumps and to optimize the quantity of water at the generator entry;
– integrated burner with inverter regulation systems, oxygen control and efficiency control;
– condensate collector tank with heat recovery;
– management of generator functions (load spreader) aimed to maximize performance
Obtained results:
Performance plant: +8%
Electric power absorbed: -90%
Steam unit cost: -20%
Yearly revenues from white certificates:
15000 €/year
What our customer say about us:
"ICI CALDAIE has proved to be the winning choice, as a young and dynamic company, characterized by a high level of technical know-how in the industrial field, great productive capacity, customer
assistance during the the design phase and total flexibility regarding the production of out-of-standard generators, entirely customized along the specific requests of the customer".
Follow us on LinkedIn or on
www.icicaldaie.com