The ideal partner for food manufacturers
The weighing process of micro-ingredients that form part of the recipes for food products of all kinds, must guarantees precision, quality, repeatability and, above all, traceability of the operations carried out, as well as perfect hygiene and safety in handling.
Lawer supports food manufacturers with automatic weighing systems of powder micro-ingredients, which guarantee very high productivity, constant quality, and complete process traceability, while eliminating the "human error" factor.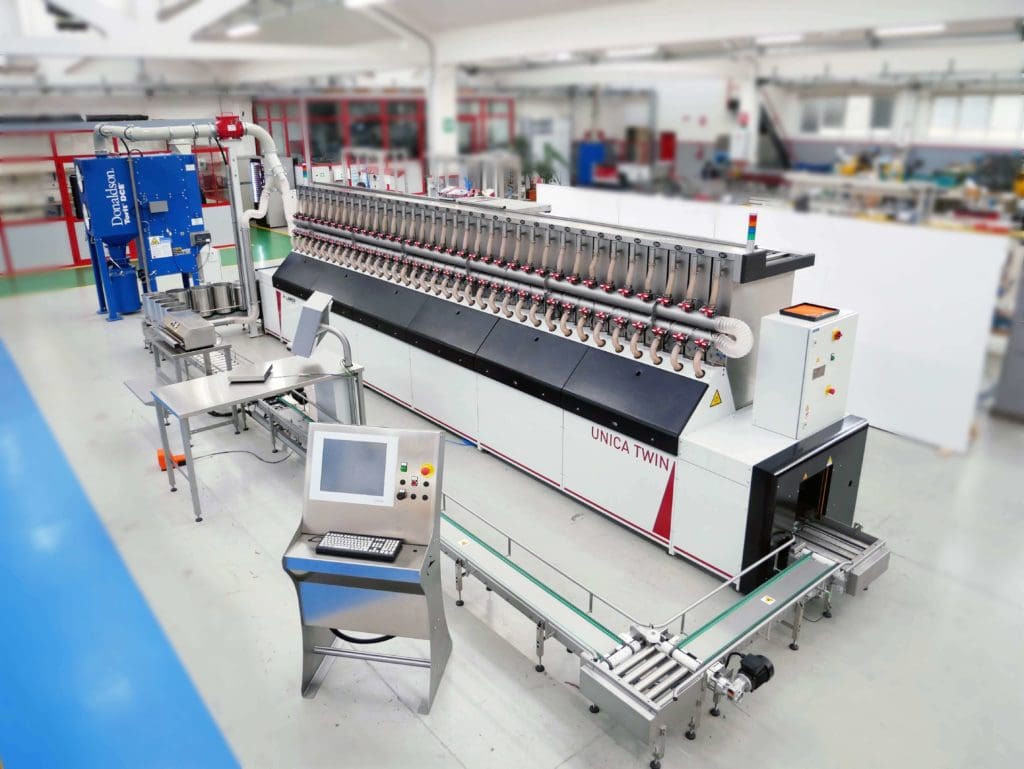 All the automatic powder dosing systems offered by Lawer can grant:
• Highest quality of the finished product
• Highest weighing precision
• Replicability of the recipes
• Right balance of raw materials
• Production management, efficiency and cost reduction
• Complete confidentiality of knowhow
• Optimisation of production, less production time
Lawer can supply different models of Automatic dosing systems, with Mono – Double or multi scales technology, with different level of accuracy (1gr – 0.1 gr or 0.01 gr) and different capacity of powders' storage (from 50 lt up to 1800 lt. capacity each hopper).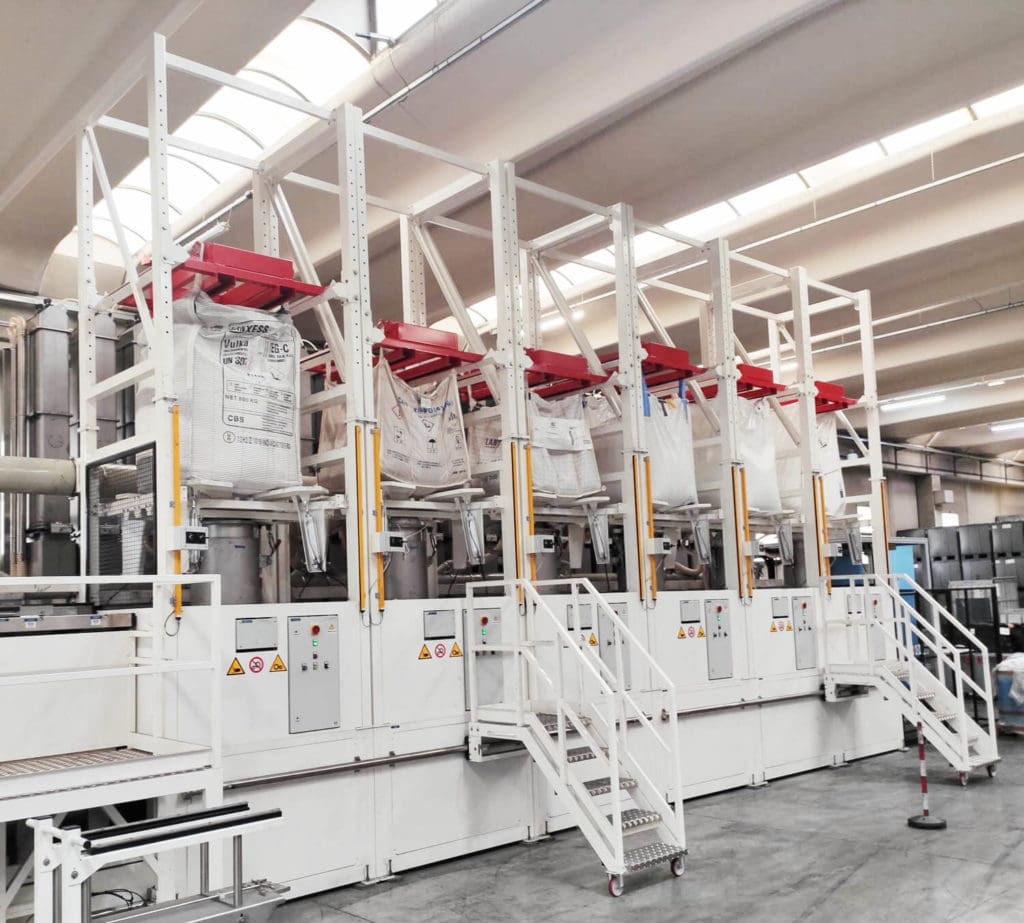 For medium-large productions that need to weigh large quantities of product or many products for the same recipe, we propose the SUPERSINCRO weighing system.
For small-medium productions, the solution is UNICA; this system has been designed and patented to organize production in an innovative way, by automatically weighing the powder ingredient components of recipes and batches in different processes of the food preparation industry.
SUPERSINCRO is totally customizable according to the different products used, which can be stored in fixed and interchangeable silos, hoppers, and big-bags.
The system includes a station for the automatic generation of bags of variable size (from 9 to 36 L).
The control software guarantees effective cross-checks and traceability on all the operations carried out by the system, generating at the same time sophisticated reports, and allowing bidirectional integration with external systems (MES), as required by Industry 4.0.
UNICA TWIN consists of a number of independent storage silos in stainless steel, to store different ingredients. Each silo is equipped with dosing screw (Lawer patented) which allows fast and accurate dosing; an efficient suction-filtering device guarantees maximum safety and a clean working area. The system is managed by a touch screen computer on the main control panel.
UNICA HD is equipped with stainless steel silos with a capacity of 50 l, and it can be configured with 8-16 or 24 silos. The products are dosed through stainless steel screws into buckets placed on the weighing trolley, which has an electronic scale, with 30kg capacity and a resolution of 1gr.
The management software allows to collect information about the operation reports and statistics and it can be interfaced with external systems.