Objective: to work together in a network to represent the excellence of the Italian processing and packaging chain to compete with the big players on the global market.
The Makro Labelling focus is on the Roll Feed technology and wet glue labelling systems.
PROPAK ASIA – 12-15 June 2019 – Bangkok (Thailand) – Booth AQ31
PROPAK CHINA – 19-21 June 2019 – Shanghai (China) – Hall 5.1, Booth 5E55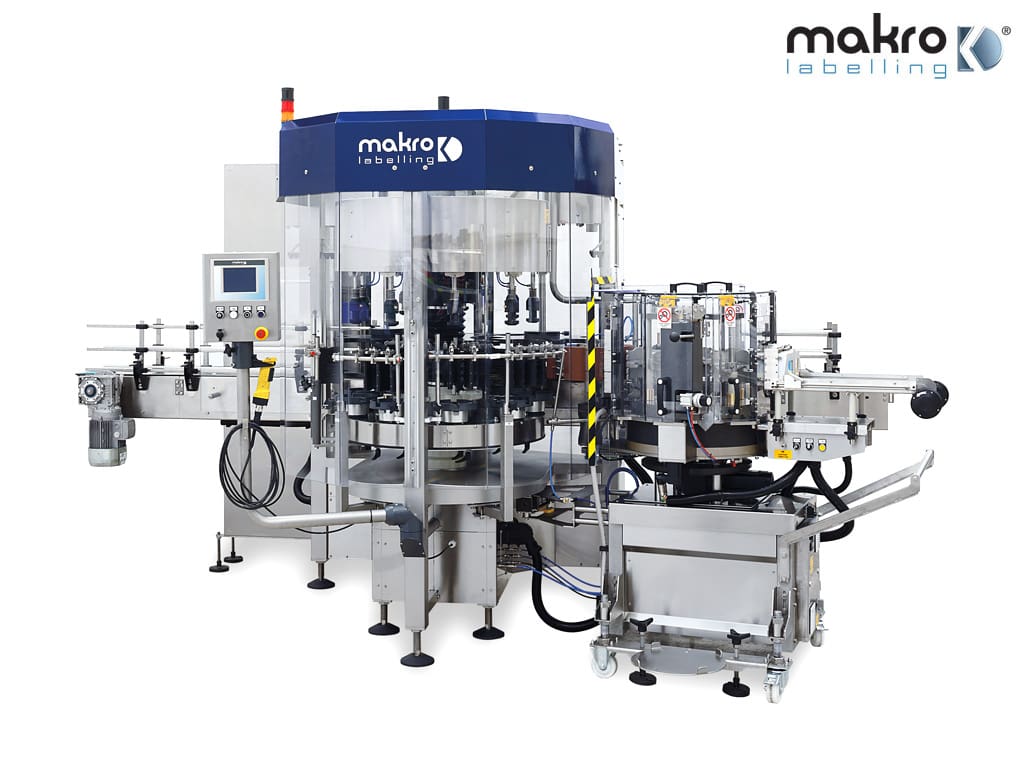 To represent and export Made in Italy technological excellence throughout the world – this is the basis for the partnership between Makro Labelling, www.makrolabelling.it today one of the leading labeller producers, and "Processing & Packaging – The High Tech Italian Way", the production chain network in the processing, packing and packaging technologies sector. The network aims to represent and export technological Made in Italy excellence throughout the world, proposing integrated and innovative technological solutions for the supply of complete lines to international buyers and offering participating companies a chance to grow and compete with the big international players on the global market.
"Over the years, Italian companies in the bottling and packaging sector have achieved an excellent international reputation, in terms of both technology and production flexibility. We at Makro Labelling have chosen to take part in Processing & Packaging because the network format guarantees great flexibility and gives all partners the possibility of a fitting presence on a number of specific strategic markets, such as the strongly growing markets in Asia which are still complex to approach individually", says Massimo Manzotti, President and Sales Director of Makro Labelling.
Together with companies in the network, Makro Labelling has already attended numerous international exhibitions and in June will take part in two of the most important appointments for the Asian packaging world: Propak Asia in Bangkok and Propack China in Shanghai.
During the two events, Makro Labelling will present its Roll Feed technology for labelling with plastic wrap-round labels, destined in particular for various sizes of PET bottle, and its wet glue labelling systems, represented by three different units with production speeds of up to 45,000 b/h and application of very long (up to 320 mm) wrap-round labels.