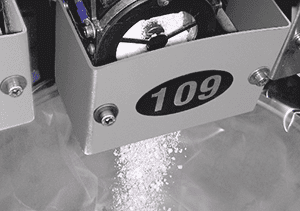 "SAVINGS – WASTE REDUCTION – EFFICIENCY and ENVIRONMENT " are the key objectives and the mission of Lawer, A Biella based company internationally recognized for the excellence of its dispensing systems for powders and liquids. Excellence expressed since the preliminary analysis to the commissioning of the equipment, to ensure safe and automated systems operated by high-class software, able to adapt themselves to the changing needs of manufacturing companies. Quality is also the ability to provide the best service and maintenance, efficient, worldwide available to be in every time close to its customers. Since the beginning in 1970 Lawer has always implemented the strategic decision to invest substantially in men, in research and new technologies. Through the technical department dedicated to the analysis and development, the nerve centre of the plant, the company shows its strong designing capabilities.
Lawer automatic dosing systems are both the result of the most innovative technical solutions and of an in-depth assessment of the situation of the food process and the analysis of the problems that the food industry must solve.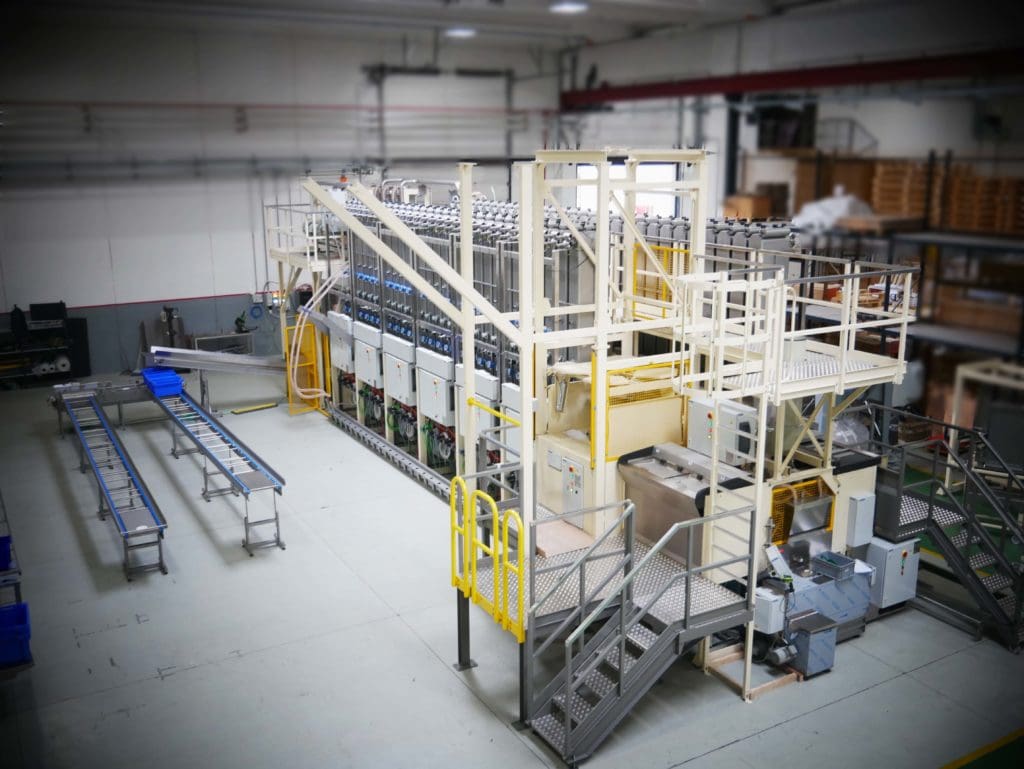 Focusing on the situation, the mixing of multiple ingredients to form the right dough is the most critical process in the food industry process.
Macro ingredients are typically handled automatically but Minor ingredients including flavors, salts, and other enhancers are usually handled manually.
The problems to handle manually these operations are the high manpower deployment in the batching area, the higher cost of production, the business risk due to absenteeism and shortages as well as the errors and dust leading to material wastage, the lower material yields, the expensive material losses, and the errors leading to recipe integrity problems, dough batch rejections and poor traceability.
The solution is to Automatically produce minor ingredient batches with Lawer systems granting different accuracy according to the model (1gram, 0,1 gr or 0,01 gr) in a 100% dust free environment just doing very simple operations as :
Upload the recipe and the ingredient list in the control panel
Fill the hoppers with the respective ingredients and start the system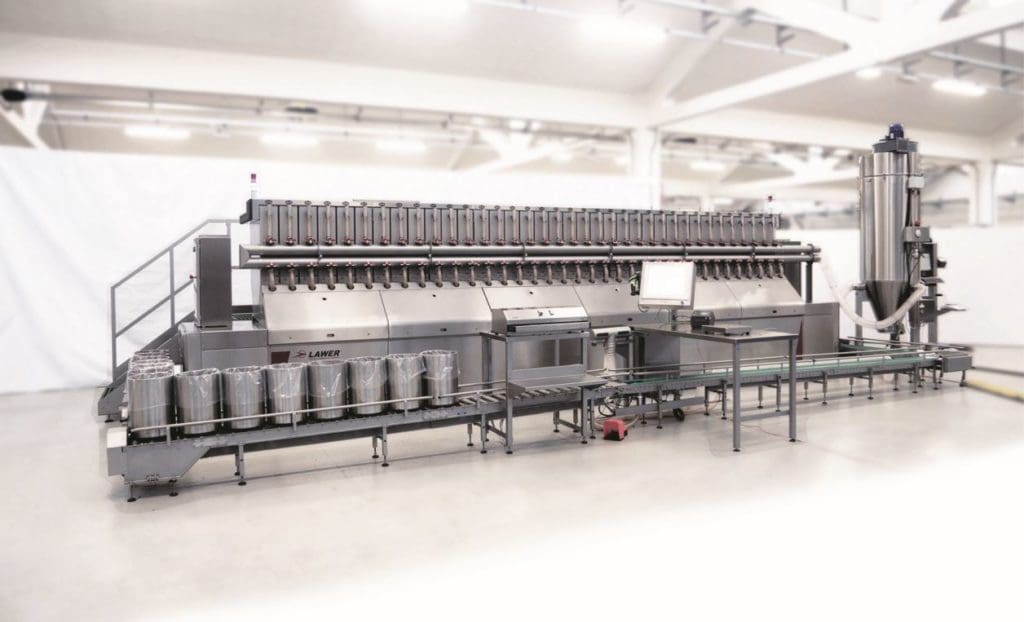 Automatically, a bucket on loadcells (single or double or multiple depending on the model) will move along the hoppers and collect the right quantity of each material, print the barcode, and paste on the batch. Ready for the next batch
The Key Benefits, using Lawer minor ingredient Auto-Batching systems, are important for the food production cycle and can be listed as:
MONETARY SAVINGS WITH LABOR COST REDUCTION
MATERIAL SAVINGS WITH ACCURACY IN EVERY BATCH
RECIPE INTEGRITY AND REPEATABILITY WITH ZERO BATCH REJECTION
SAFE AND HYGIENIC WORKING CONDITIONS WITH DUST FREE ENVIRONMENT
100% TRACEABILITY OF EACH INGREDIENT
EFFICIENCY AND OPTIMIZATION OF THE PRODUCTION CYCLE
Lawer's minor ingredients Auto-Batching system can be interfaced with MES and external software granting an efficient network of communication and granting the benefit of Industry 4.0