Packaging allows to preserve the product from the moment the package is realized, to the moment it is consumed by the final user, going through the distribution and marketing stages.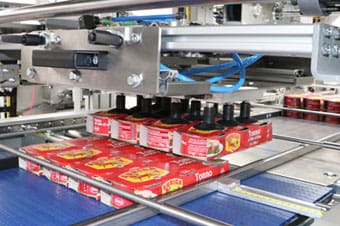 Packaging is also defined as the "silent seller" for its strong communication value in conveying information that is easy to understand, visible and recognizable by the shape, color and packaging look.
Such features appear even in the multiple packaging, used for including more units of a product into a single pack, regardless of whether the latter is sold to the final user or acts only as a tool for simplifying the shelf restocking in the points of sale.
In fact, in shops, supermarkets and hypermarkets there is often the need to group some types of products – for instance tuna cans – in multipack, which is aimed at protecting every single product unit and keeping quality and features unchanged.
Multiple packaging has been manufactured by a wide range of shrink wrappers or wrap-around case packers produced by SMI, designed in compliance with the latest developments of Industry 4.0 and Internet of Things (IoT) technologies and capable of ensuring cost reduction, energy saving, sustainability and productivity growth.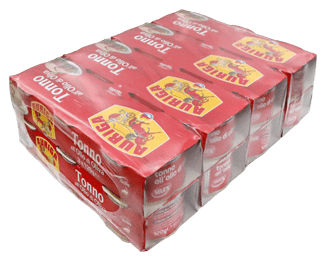 Depending on the type of product to be packed and on the reference market, it is possible to choose the most appropriate packer. For instance, the packers from the LSK ERGON range represent the ideal solution for the multiple packaging of 1×3 cluster packs in 4x3x2 packs in film only coming from an overlapping cardboard sleeve packer from the MP ERGON range; thanks to an optional stacker, it is thus possible to stack two or more cluster packs or already made packs, that are then wrapped in shrink film before entering the shrink tunnel.
Main features of LSK ERGON shrink wrappers
automatic packers suitable for the packaging of different types of containers
for the multiple packaging on more layers, it is possible to install a stacker, a device that stacks the containers packed in tray, cardboard pad or cardboard sleeves on two or more layers
mechanical product grouping system; format changeover is manual
reduced size, capable of meeting the needs of those who do not have large space within the production plant
great quality/price ratio: despite the use of cutting-edge technological solutions and highly reliable components, the machines from the LSK ERGON range feature very competitive prices
the film cutting unit is characterized by a compact design and the knife blade is controlled by a direct-drive brushless motor, that makes the cutting operation more precise and the maintenance easier
enlarged cardboard and pad magazine in order to ensure a greater degree of autonomy in operation and easier running operations.