Pneumatic components, electric actuation and fluid control
Founded in 1976, Pneumax S.p.A. has become one of the leading international players in the field of industrial and process automation components and systems. The company is at the head of the Pneumax Group made up of 25 commercial and production companies with over 730 employees worldwide.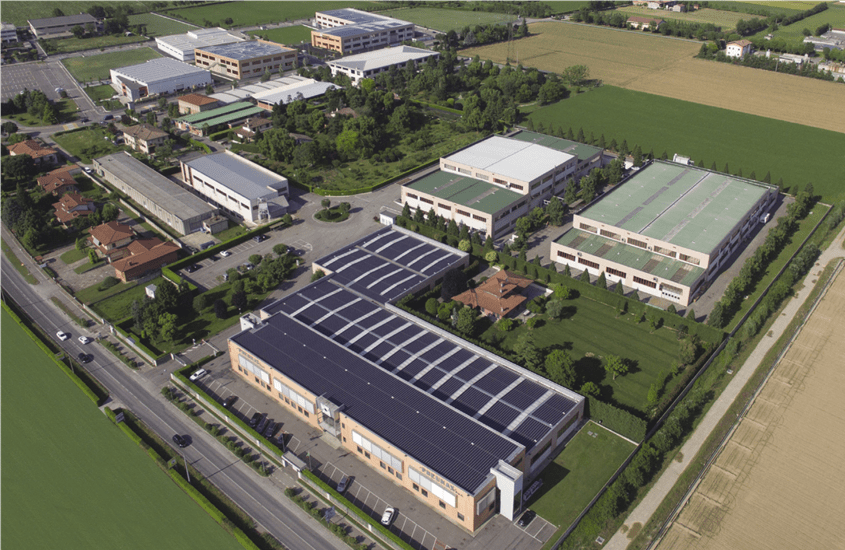 The international network includes 9 branches in Italy, 8 branches in Europe in addition to branches in the USA, Brazil, India, China and Singapore, and a vast network of distributors that guarantee presence in over 50 countries.
All of the Pneumax Group's manufacturing facilities are located in Italy, the seven units in Lurano (BG) plus Titan Engineering in San Marino.
All the facilities comply with the environmental and workplace safety requirements set out in standards ISO 9001: 2015, ISO 14001:2015 and ISO 45001: 2018.
Continuous investment in research and development has enabled Pneumax to expand its offer by combining well established pneumatic technology (actuators, valves and solenoid valves, proportional technology, fittings, air treatment, materials handling, vacuum), with electrical actuation and components for liquid and gaseous fluid control and offering solutions made from different materials ranging from stainless steel to engineering polymers or from aluminium to brass.
The organizational structure designed to maximize flexibility and the use of cutting-edge technologies ensure maximum efficiency both for the supply of standard components and the creation of completely customised solutions.

At the same time, the development of mechatronic and digital expertise underlies the creation of integrated systems which, thanks to enabling technologies, are capable of meeting the requirements of Industry 4.0, from component interconnection to the ability to remotely control and manage component performance, without ever neglecting aspects such as optimizing consumption.
FCM FITTINGS
Food Contact Material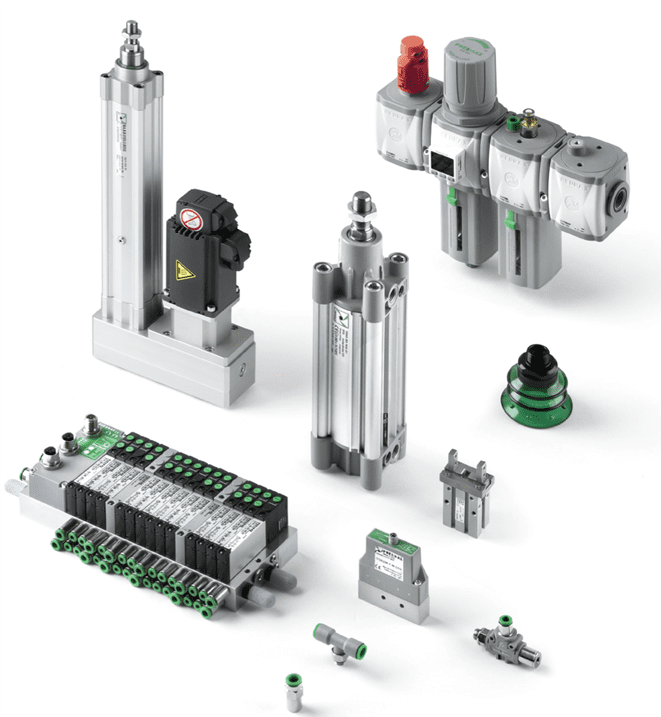 The food & beverage and food packaging sectors are two of the sectors for which the company offers specific products such as the entire range of stainless steel components (cylinders, valves and air system units and fittings) or FCM fittings which, in addition to ensuring reliability and high performance, comply with relevant international standards such as NSF/ANSFI 169 and MOCA.
FCM fittings are suitable for contact with food and the passage of food fluids according to European Regulations (EC) 1935/2004, (EC) 2023/2006, (EC) 11/2011 and contact with drinking pursuant to Italian Ministerial Decree DM 174/2004.