A test field of 1,600 square meters dedicated to the future of farming
From 4 to 6 May, the Rimini Expo Center hosts Macfrut, the fruit & veg trade fair, which has chosen to focus on innovation in the fruit and vegetable trade as one of its main themes this year.
For this purpose, a special dynamic area of over 1,600 square meters has been set up, where trade operators are offered a firsthand experience of agriculture 4.0 innovations in terms of both technological innovation and environmental impact/cost savings.
Coordinated by trade expert Luciano Trentini, the area offers four proposals: a field given over to cherry groves, the Acqua Campus area dedicated to water saving, a space for biodegradable plastics used for mulching in horticulture, and finally the Smart Agriculture area highlighting the most innovative technologies.
The fruit and vegetable system is at the center of a strong phase of modernization, with the need to produce more fruit and vegetables – explains Trentini -.
This entails the need to reduce the environmental impact of both the production and commercial phases. This period has accustomed us to a new digital world, agriculture 4.0 and Big data.
Once again, Macfrut 2022 sets out to play an active role in informing and being at the forefront of the industry, by probing topical issues regarding the agricultural business, which will soon have to adapt to a changing world.
One of the main topics is represented, within the dynamic areas, by a field given over to cherry trees, alongside the International Cherry Symposium: a proper cherry orchard with plants of different varietals presented by important Italian nurseries.
The orchard is protected by antihail and anti-cracking nets supplied by Italian companies, irrigation and fertigation systems, sensors and control units for weather data collection and system management.
On the very important issue of water, the new irrigation systems for reducing water waste are presented in the Acqua Campus area in collaboration with Anbi (National Association of Italian Reclamation) and Cer (Emilia-Romagna Canal).
Also in this case, technological innovations such as sensors for monitoring water and soils, weather stations, control units for plant automation, fertigation systems and anti-frost systems are crucial tools to ensure a correct supply and better management of water resources.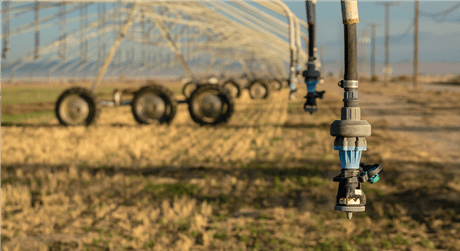 This is an essential aspect, in view of the water-related criticalities already emerging in Italy. To respond to a very strong sustainability trend, there is an area dedicated to the environment and the role played by the biodegradable plastics used for mulching in horticulture.
Biodegradable plastics of plant origin are an excellent alternative to traditional plastics. Here the goal is to reduce plastic-related pollution and preserve the environment. These solutions may be applied with various horticultural species and in numerous contexts.
Finally, the Smart Agriculture area opens a window on the future of farming, precision farming in particular, with a focus on technologies such as sensors, drones and robots applied to the world of fruit and vegetable production. Some applications are already in use, others are merely prototypes – offering a taste of what the market will soon have to offer.