Since almost 50 years Terranova® has been designing and manufacturing measuring and control instruments for industrial processes for process variables, including pressure, level, temperature, differential pressure, specific weight and liquid presence. In recent years, the foreign turnover has achieved the Italian turnover.
Close to this strong customer-care prospective, the company has made considerable investment efforts towards inner quality intended as process (ISO 9001:2015) and external product quality, that today enables to offer, for the whole product range, intrinsic safety and explosion proof executions (ATEX and IEC-EX directive), for applications in areas with explosion danger, PED compliant devices, and SIL2 level of integrity safety.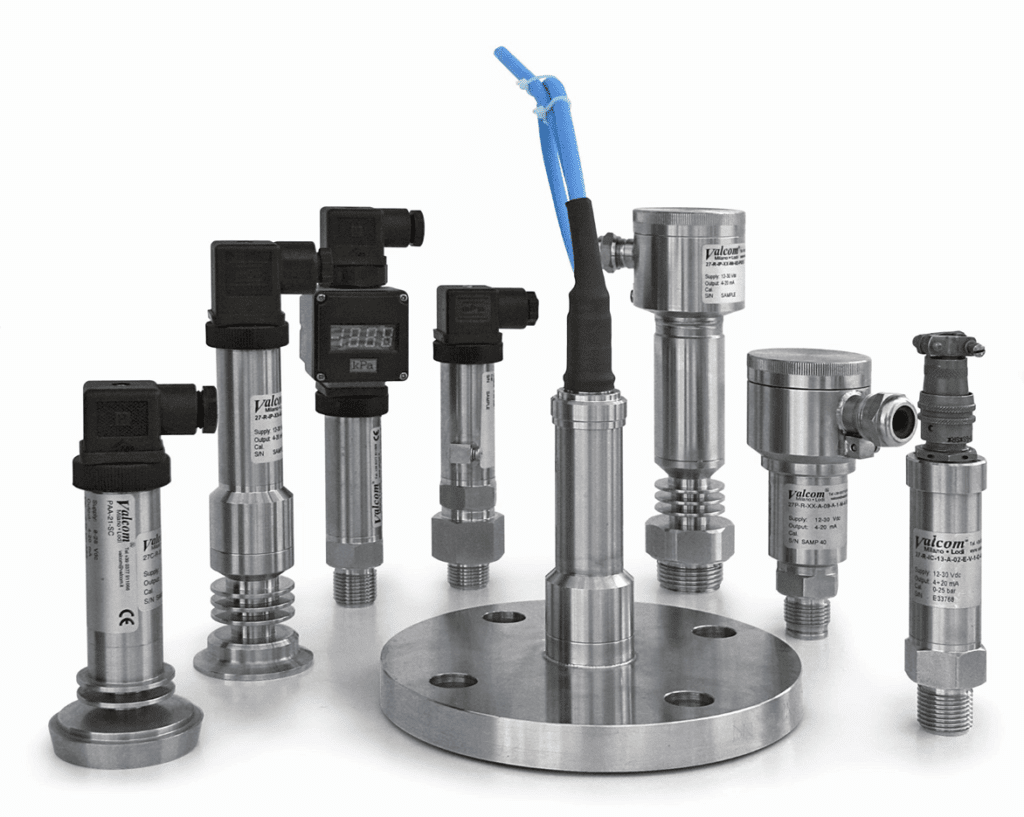 Flexibility, quality production concept, production cost optimization and respect for delivery times: these qualities in many applications make Terranova® the most appropriate solution for the customer.
Terranova® instruments includes food grade clamps, but for specific measurement positions, flanged and threaded versions are available as well, with TFE coating and HC, tantalum, titanium diaphragms and other materials on demand are available.
Measured fluids regard in particular beverage control, such as milk, juices, mineral waters, wines, spirits and aperitifs in general. The measurement tools that are more in demand for this field regard pressure and level transmitters of the T7 and 27 ranges, as well as level switches of the ASL range to detect alarm thresholds.
The T7 transmitters (Figure 1) include a full range of transmitters with 4÷20mA output and HART® digital communication protocol, with built-in or remote electronics.
The stainless steel construction of the IP68 casing makes the T7N range particularly suitable for installations in environments with aggressive atmosphere and they can be manufactured complete with fluid separators in Aisi316 stainless steel, special or Golden alloys for applications on corrosive fluids.
They are SMART electronic transmitters, with a SS AISI 316 casing enabling a considerable sturdiness and they feature a micro controller that enables to adjust zero and span by means of push buttons and display or hand-held. The tool, in standard cases, can achieve a 0.25% accuracy and, if required, a precision lower than 0.075%.
The 27 transmitters (Figure 2) feature a 4÷20mA output, they have a total measurement accuracy of +/-25% in the -40-85°C temperature field and they are wholly made from stainless steel. The casing can be matched with different types of electric connections, including DIN 43650 connectors, M12 with straight way, MIL connectors, direct cable output.
ASL level switch features an ultra-sound technology and is designed for liquid detection, pump control, water ingress alarm systems, for high and low alarm level, overfilling protection on liquids with or without foam. ASL works on the principle of distributed acoustic waves in a metal rod. If the rod is not covered by the liquid the sound waves are dispersed freely without any interference.