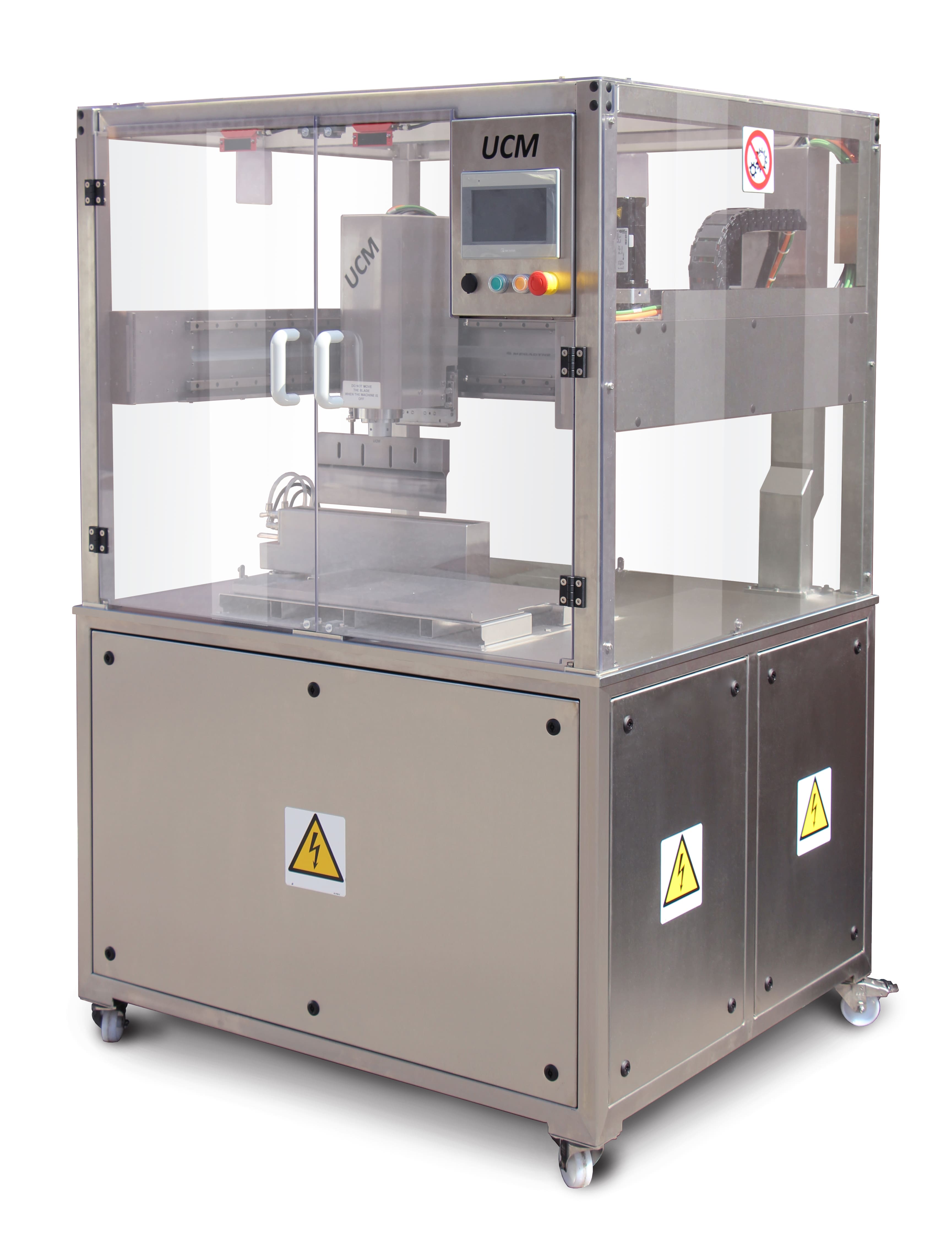 UCM was founded in 2009 in Milano to apply the experience gained in the field of ultrasound, in the food cutting industry. Ultrasonic components such as the generator and transducer have been designed to achieve the maximum in ultrasonic food cutting. Working only in the food world every day we accumulate experience that we use to keep the generator, transducer and blade constantly updated which are the fundamental components to get the most out of the cut.
In addition to manufacture our ultrasonic cutting components, we also manufacture cutting machines. This allows us to design the right mechanics to get the most out of ultrasonic components. In addition, by manufacturing machines for cutting different food products we use experience gained directly in the field and with the different needs of customers to constantly improve ultrasonic components and cutting machines. To meet the needs of customers who seek, in addition to the good operation of groups and machines, we have studied and created a system of remote assistance and maintenance that allows us to assist the customer in real time anywhere in the world. This is done for both machines and generators alone. In addition, we can make installations of machinery or cutting units remotely with a huge savings for the customer.
Thanks to all this we decided to exhibit at the International Baking Industry Exposition (IBIE) in order to expand our business in North America where we are already present with our ultrasonic cutting machines.
Visit our booth #3214 at IBIE 2019.
For more information visit www.ucmultrasuoni.it