Cultivated in many tropical countries, coconut (Cocos Nucifera) contains a deliciously fragrant white pulp, a source of mineral salts (iron and potassium), and some vitamins (E, K, B, C) even if in quite small concentrations.
Faravelli Food Division offers a wide selection of coconut-based ingredients signed by Franklin Baker, a Philippine company that has been a world leader in the sector for over 100 years.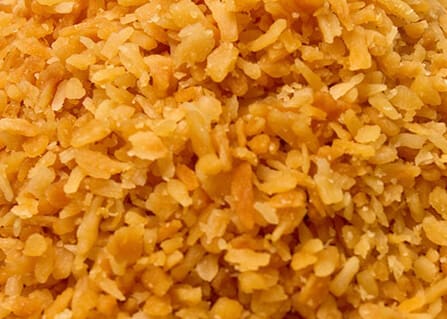 Further to two great white dried classics – GEM MEDIUM and GEM MACAROON (different in size) – Faravelli also offers ready-to-deliver Golden Toasted Coconut Niblets, made from uniformly roasted and dried coconut pulp and characterized by a distinctive aroma and crispy texture and consistency, Kosher and Halal certified.
They are ideal as toppings for cakes, ice cream, biscuits and donut-like donuts, in wafers, in cereal mixes.
Virgin Coconut Oil is a virgin coconut oil derived from the simple cold pressing of the pulp, not to be confused with traditional coconut oil, which is obtained by extraction with solvents. Virgin Coconut Oil is very rich in medium chain triglycerides (MCT), colorless and characterized by a very delicate typical aroma. It is used in the bakery sector and as a frying oil; also, for its excellent nutritional properties, it is used in the nutraceutical and cosmetic industry to nourish the hair and as a body cream.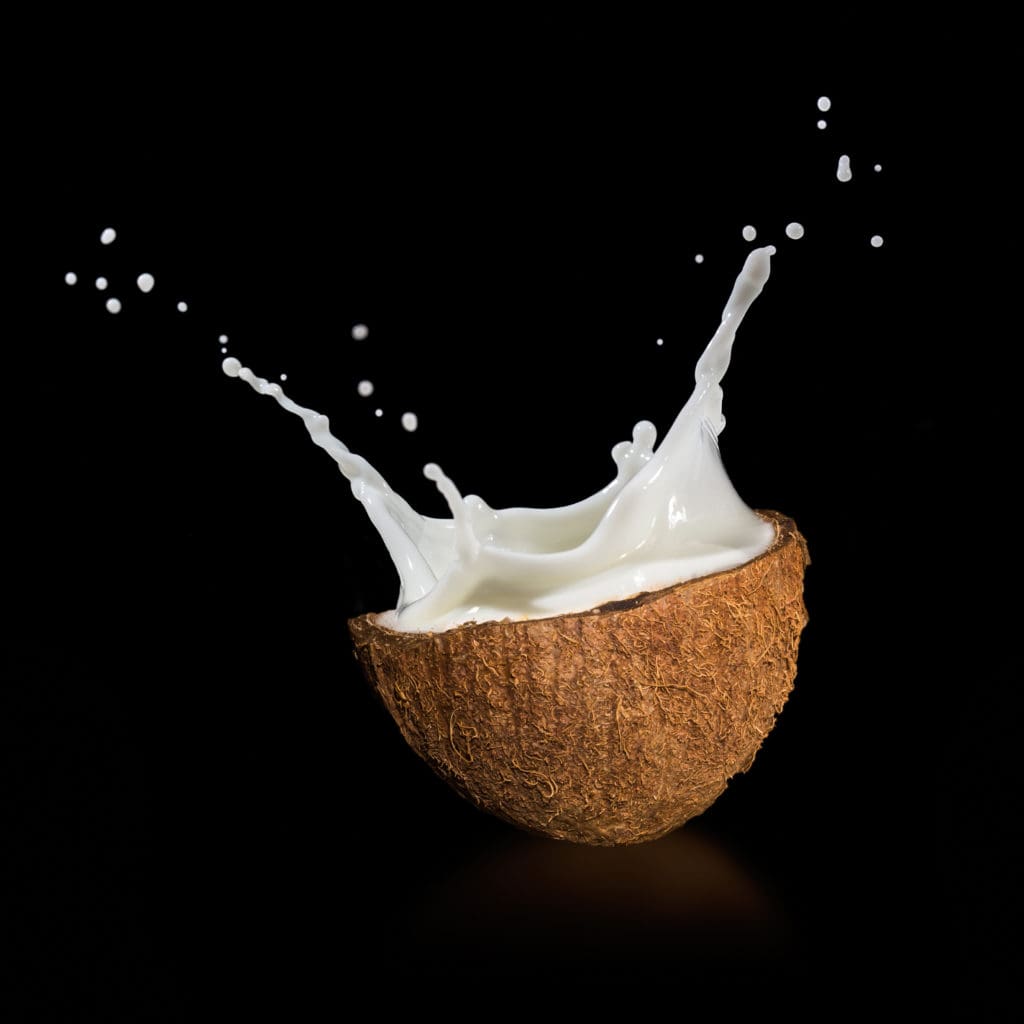 Coconut milk is also obtained from the pressing of the pulp, a very nutritious product, very caloric and rich in saturated fats.
It does not contain any traces of lactose, nor milk proteins (e.g. caseins) and a very fragrant and tasty fat, suitable for feeding lactose sensitive subjects and in vegetarian diets / vegan.
A very versatile ingredient, it is ideal for the preparation of creams, ice cream, spoon desserts and semifreddo; but it can also be used as a substitute for cream to make sauces, accompanying sauces and dressing (especially in the so-called ETHNIC sauces).
Finally, coconut milk powder ready for delivery, which does not require homogenization before use, even in a version without support caseinates (vegan).
These products are widely used in the confectionery sector, fruit preps for yogurt and in preparations for artisan ice creams.
Franklin Baker products are distributed in Italy by Faravelli.
For more info please contact Faravelli Food Division: food@faravelli.it