Zambelli, since 1969 to today, designs and manufactures cutting-adge technological solutions for the packaging machinery sector.
50 years of business, 2 generations at work and hundreds of customers worldwide
50 years have passed by since Flavio Zambelli decided to start his small business in Bologna downtown. Since then, thanks to his perseverance and the entry of the 1st and 2nd generations, Zambelli continues to grow and proudly serve customers all over the world.
Products range Zambelli machines are versatile and reliable, long lasting and high performing best suited to customers' needs for the secondary packaging in a wide range of industries among which food & beverage, pet food, health & care and chemical. Its range spans from shrink-wrappers, cartoners and case packers to the latest robotics applications for pick & place and palletizing.
Zambelli has addressed the matter of energy saving in its shrinkwrapping machines, adopting innovative solutions specific for the shrink film. These allow to obtain aesthetically perfect packs, without deformation or wrinkles and, at the same time, achieving a reduction of the power consumptions.
The goal of reliability and efficiency achieved by the Zambelli packaging machines is matched by their ease of use and the strict compliance to international safety regulations.
Machines & Systems
• Shrinkwrappers – available for film only, flat pad + film, tray + film;
• Case Packers – suitable for RSC or Wrap-Around case;
• Cartoners – available for packaging products in Wrap-Around or pre-glued cartons;
• Robotics system – for special applications with difficult containers as dairy pots that cannot be accumulated or pushed as in a conventional packer.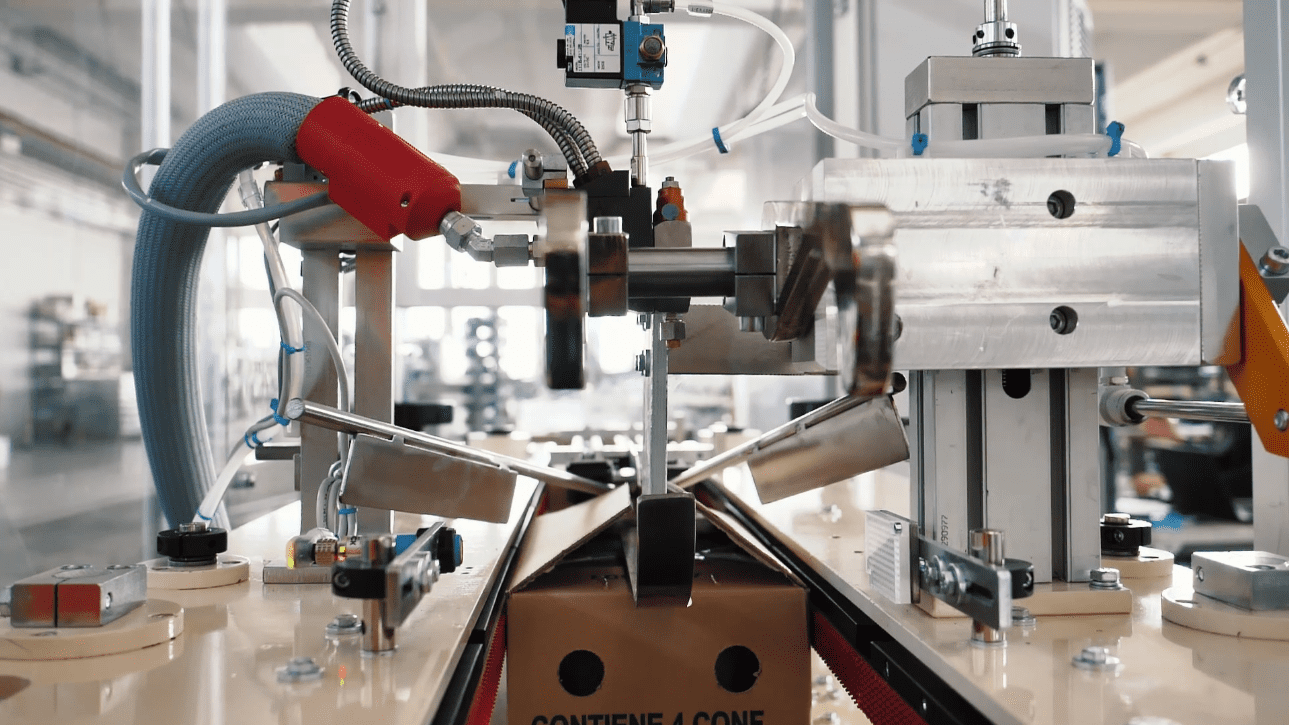 Services for the customer
Zambelli, in order to fully satisfy every need of the customer, is able to provide various types of services pre and after sales:
• Design
• Installation
• Technical Documentation
• Service and spare
• Upgrades
• Training Courses
Zambelli machines are designed and manufactured to ensure smooth operation over the course of decades with minimal scheduled maintenance activities, thanks to the use of modern and functional technological solutions based on advanced control systems and on the reduction of moving parts. For this reason the Zambelli machines have less wear and need less adjustments.
The spare parts for the packaging machines are available for all the series made over the years but, in the case of very old plants, it's possible to update them thanks to the availability of kits aimed at improving the machine performance.
Zambelli offers all the advantages of the update also with regard to the technology, from the old PLC to the products on the market – such as Allen Bradley, Siemens, Omron – without the need to replace the brushless servomotors, the drives and inverters that remain the ones originally installed on the machine.
Fairs 2019-2020
Pack Expo, Las Vegas [Hall Upper South – Booth US-7289]
BrauBeviale, Nuremberg [Hall 7A – Booth 7A-130]
Interpack, Düsseldorf [Hall 11 – Booth 11C55]
Visit our website www.zambelli. it & follow @ZambelliPackaging on Facebook and Instagram!