The production process of PET and rPET containers by means of stretch-blow moulding systems requires the use of high pressure compressed air produced by a compressor powered by electricity.
SMI stretch-blow moulders are designed to ensure high energy efficiency; in particular, the machines of the latest generation make use of cutting-edge technology, like AIR MASTER double stage air recovery system, that enables to reduce compressed air consumption up to 40% (*) compared to the systems that are not equipped with it.
Air Master: what it is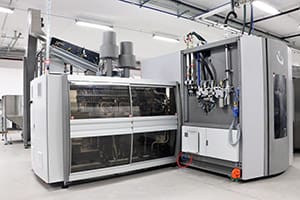 The double stage air recovery system is configured as follows:
1. The first stage recovers the air that is then used for the pre-blowing and the machine service phases
2. The second system, that complements the first one, takes part of the exhaust air and uses it exclusively for the blowing phase.
Air Master: how it works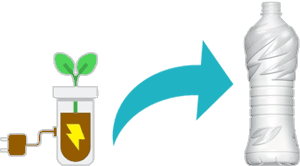 1) On every stretch-blow moulding station, two exhaust valves are installed: the first feeds the recovery system, pumping air into the recovery line, while the second discharges the air that cannot be recovered
2) The air recovered is taken and used for feeding the pre-blowing and the machine service circuits
3) Extra air is used for feeding the low pressure line of the machine external utilities
4) The second stage allows a further saving, as it uses the exhaust air for the blowing phase.
Do you already have a SMI blow moulder?
No problem! Even customers who own SMI stretch-blow moulders of the previous generations can benefit from the advantages of this recovery system, by installing an upgrade package.

Advantages of Air Master upgrade
– Recovery of compressed air that would otherwise be released to the environment
– Reuse of air for the stretch-blow moulding process
– Reduction of high pressure air and electricity consumption of up to 30% (*) compared to the systems that are not equipped with this upgrade
– Eco-sustainable solution
– Less wear and reduced maintenance costs of the compressor
* Saving varies depending on production conditions and local costs of electricity.
The following image shows an example of saving that can be achieved by installing Air Master upgrade on a stretch-blow moulder with 8 cavities, producing 1.5 L PET bottles at 2,250 bph, with a blowing pressure of 33 bar and a production of 4000 hours/year.

SMI offers a wide range of upgrades aimed at boosting efficiency, environmental compatibility and energy saving. For more information on the solutions that suit your needs, do not hesitate to contact our upgrade department.