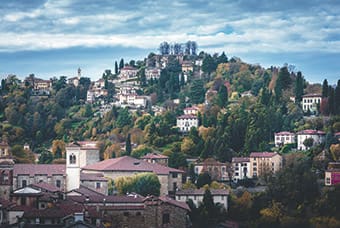 Just a few kilometers from Bergamo in the "Land of the Bishopric", an area that includes 15 towns characterized by suggestive places with a deep connection with territory, history, art and traditions give unforgettable experiences. Here is located Dilmoor company, that makes quality its strength to offer excellent spirits and liqueurs.
Tradition and innovation
Dilmoor is the perfect synthesis between the need to keep the values of tradition and the territory unchanged and that of investing in new technologies in order to be successful in the global market.
Attention to details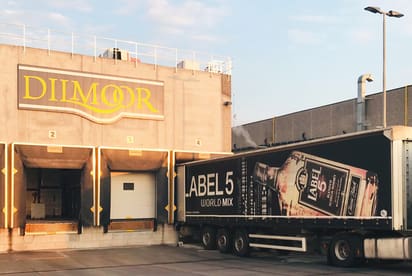 Knowing Dilmoor means taking a journey to discover its values, people and the wide range of products bottled both under its own brand and for third parties, sold in Italy and abroad.
High quality of the product and its image, attention to each and every detail, from raw materials to packaging, flexibility and competitiveness are part of Dilmoor corporate mission.
The importance of team work
Dilmoor built its own success thanks to a strong team work, to the use of cutting-edge technology and environmental protection.
In order to meet the needs of an increasingly heterogeneous market, Dilmoor installed a rinsing, filling and capping monobloc supplied by Enoberg with an output up to 12,000 bottles/hour.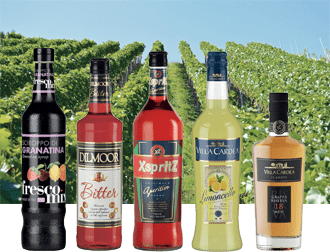 The company's strength? Flexibility!
Flexibility played a key role in choosing Enoberg as a supplier of the new filling system, capable of managing different production flows and quickly meeting the changing market needs. "In a partnership relationship every solution needs to be customized according to the real needs, like a tailored suit" says Alessandro Vavassori – Chief Operations Officer at Dilmoor Perlino Group
The advantages of Enoberg solution
In order to automate the bottling process of the countless brands of spirits, liqueurs and vermouth, the company from Bergamo turned to Enoberg's experience for the supply of a rinsing, filling and capping monobloc from the RLF range, featuring: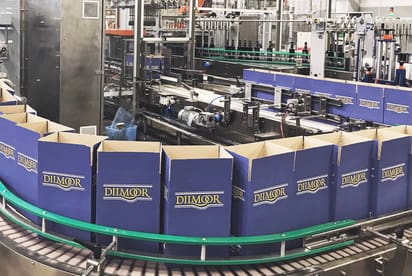 – innovative filling system with product recycling, also suitable for foamy products
– system equipped with a small tank outside the machine for collecting the excess product
– high level precision in the bottle
– touch screen control panel for a simple diagnosis of the operating status
– independent movement of the machine axes through brushless motors with integrated drive (IOS series), in order to ensure a perfect synchronization between the bottle transfer wheels and low noise level during operation
– diagnosis of the operating status of every motor directly through the Human-Machine Interface (HMI)
– fast format changeover of the bottle guide equipment
– quick and immediate electrical adjustment of the bottle levels through HMI
– dummy bottles with automatic insertion in order to speed up washing during frequent product changes
– fully sanitized plant, thanks to easily positioned dummy bottles, to the spray balls the tanks are equipped with, to the piping system for recovering and reusing the washing solution and to the automatic management of the washing phases
– low contamination risk, high level of hygiene
– excellent quality/price ratio.