C.CTECHNOLOGY: Italian company with a long-standing expertise in the design, manufacture and distribution of specialist, commercial and industrial dry vapor steam cleaning equipment and solutions, including own label. A reliable partner able to respond effectively to a market and a community whose needs and demands have been modified by the Covid-19 pandemic. Diversification of the offer and searching for new customers while keeping regular customers loyalty remain C.CTECHNOLOGY main efforts and mission.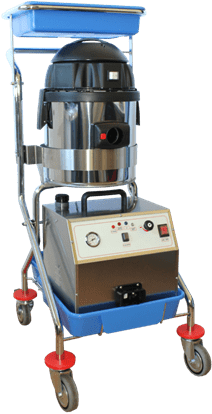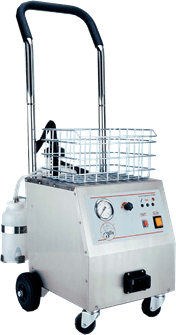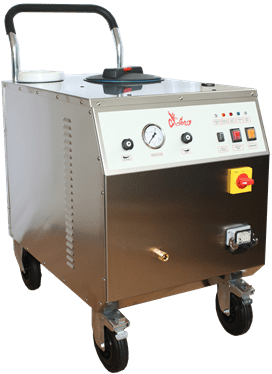 Our product range covers all industrial, commercial, and professional requirements. No matter your need, our team can help find the best solution for you.
Cleaning and sanitizing with high pressure steam and mainly without chemicals is the perfect way to sanitize rooms and places where food and health facilities are kept and to fight allergens like bugs and mites. Steam is the natural answer if you require a deep yet safe cleaning.
The high-temperature steam cleaning solutions of our production are the ideal tools to sanitize sensible environments like healthcare centers, residential and nursing homes, schools, public places, production environments and more. High temperatures kill bacteria, molds, germs, mildew, microbes, and other allergens. Features include robust stainless-steel body, high quality steam boilers with continuous refill, heavy duty steam hoses, steam flow control, detergent injection and vacuum options based on specific models.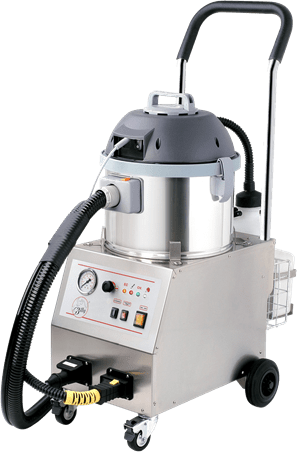 The commercial steam vapor cleaner of our production is the Cenerentola Inox equipment, ideal for every type of commercial application, from cleaning tile and grout to dirty restaurant kitchen equipment and greasy restaurant hoods, with no use of chemical. Robust and reliable with its stainless steel body, compact, easy to carry and handle, user-friendly and designed for an intensive use to treat all kinds of surfaces. Recommended in hotels, catering, small-medium premises shops, car valeting and more.
Our professional line consists of the Billy range with its different models, all electronically controlled, designed to clean and sanitize food facilities like restaurants, bakeries, pubs and lounges, grocery stores, butcher shops, delis as well as hotels, mean of transportation (interiors of trains, planes and related fittings). The Billy range is available in different models combining steam, detergent, and vacuum systems.
The CYCLONE Maxi range is our first-class steam cleaning equipment for industrial cleaning operations: an essential and powerful 10-bar pressure system proposed in 3 versions, in terms of rating and steam supply, conceived to tackle the highly demanding industrial cleaning processes. A factual professional alternative to traditional cleaning equipment, with an emphasis on cleaning effectiveness combined with low environmental impact.
Its dry superheated steam (that is, steam with a moisture level ≤ 5%) penetrates deep into the cleaning surfaces, such as industrial equipment, conveyor belts, food processing machinery, utility vehicles, and wherever surface cleaning and degreasing are mandatorily required.