RASSPE Blades the most ancient brand of blades for slicing machines was established in 1827
RASSPE Blades is a unique symbol of history and innovation: the most ancient brand of blades for slicing machines was established in 1827 and shines nowadays within the innovative environment of CHIARAVALLI Group.
Today, in fact, RASSPE Blades are a 100% Made in Italy excellence product that joins 30 years of craftsmanship know-how with the productive strength of a multi-sectoral Group.
Starting from the design of each model, passing through the study of the numerous phases of production, up to their development and application, everything is based on the passion for a unique product.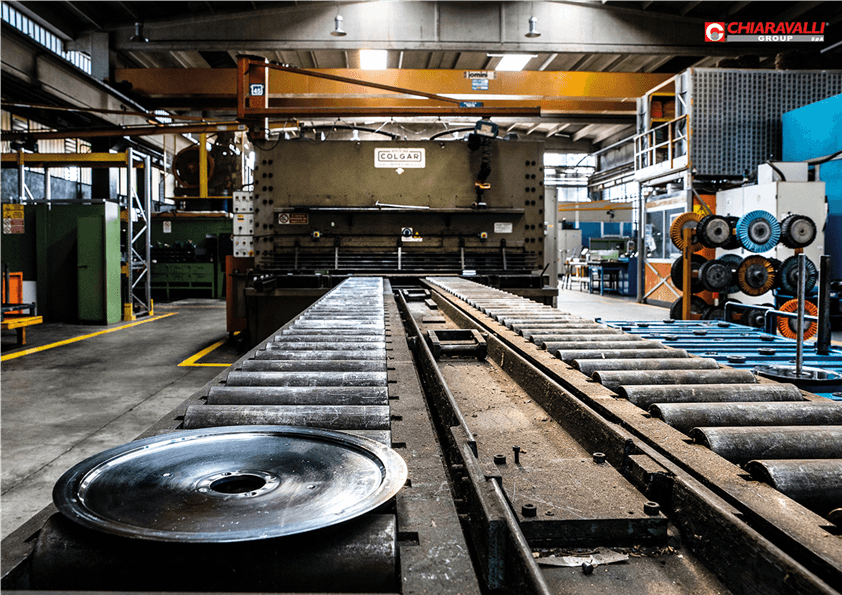 Each step is the outcome of years of experience and constant innovation dedicated to refining each detail that pours into unmatched quality blades for slicing machines.
What makes RASSPE a leading player in its sector is not just quality: thanks to the latest productive machines, more than 30 000 blades are monthly produced in the group plants to grant the supply of a vast warehouse to support all customers in such a complex macro-economic context.
Serving worldwide customers, RASSPE Blades perfectly embodies the idea of a group with an Italian heart that deals on the global stage.
Such expertise within the food industries represents for the group a fundamental asset: RASSPE team will be leading the Food Division of the Group, founded to expand the range of products offered to the alimentary sector.
From tensioners and open transmission components to electric motors CHIARAVALLI Group manages various products that are at the foundation of the food industry machines and that thanks to RASSPE expertise represent a tangible opportunity for growth for all the group.
Founded on past success, fueled by the actual challenges, and projected towards the future, CHIARAVALLI Group has in RASSPE one of the gems that shines and will shine even more, just like one of its stunning blades.