Arcwise®: the box that follows the shape of your product
"Surveys show that rounded shapes are generally preferred over the angular ones"
The perfect pack adherence to the product is an important competitive advantage for food & beverage manufacturers. Thanks to the rounded design, it is possible to realize cardboard packs with a unique aspect and captivating graphics that is not interrupted in the corners, but continues without interruptions on all pack edges, Furthermore, rounded boxes are easy to store and feature greater robustness and resistance to loads, thanks to their unique curved shape.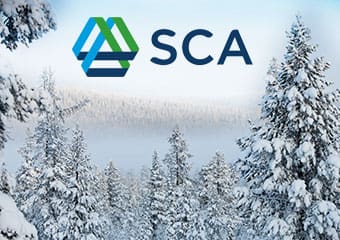 These premises led to the development of Arcwise® technology, created by the Swedish company Sca Forest Products that focused on environmental sustainability and weight resizing. Arcwise® cardboard, that can be used on case packers and multipack packers produced by SMI in order to create wrap-around boxes or cardboard clusters, employs raw materials that fully derive from renewable sources, thus allowing companies that make use of them to improve the standards of environmental compatibility in their production.
Why interrupting your brand with an edge?
Corrugated cardboard boxes
Appealing graphics and packs that perfectly follow the product curved shape

Cardboard boxes, manufactured by the case packers from the WP range, take full advantage of the features offered by Arcwise® technology.
Cardboard blanks
Maximum protection of products and use of less material

The cardboard blanks produced by the packers from the MP range combine the robustness of corrugated cardboard with the design of Arcwise® curved shapes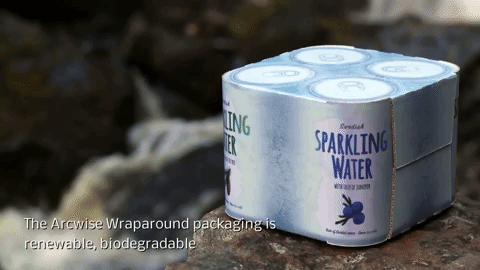 Circular shape in form and substance
– Very appealing graphics that attracts the consumer
– Better brand visibility on the shelves
– Surfaces with no defects and imperfections
– Reduction of the pack weight by around 30 % (depending on the type of application and on the pack shape), that can be achieved by adding rigidity to the round-shaped cardboard
– Less material needed for the same protection
– Greater resistance compared to traditional boxes
SMI provides a wide range of case packers and multipack packers, capable of processing standard, as well as Arcwise® cardboard for packing several types of containers. For further information on the packaging solutions offered by SMI, do not hesitate to contact our sales department.